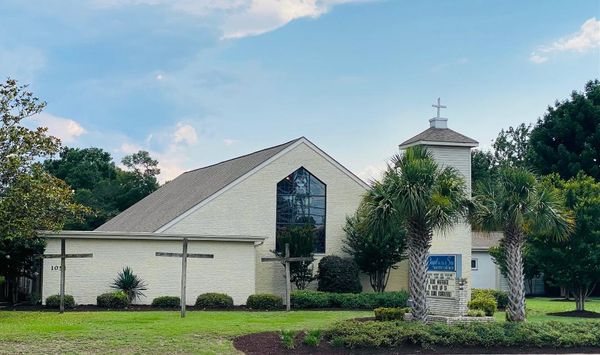 WELCOME!

Chapel By the Sea Baptist Church
1051 Sea Mountain Highway
Cherry Grove Beach, SC
Mailing Address:  PO Box 3488 *North Myrtle Beach, SC  29582
843-249-4733
We are thankful you are visiting our website, and excited about the possibility of your being our guest in person! Our prayer is that you will come to worship with us and you will be touched by His love, and feel welcome at Chapel By the Sea Baptist Church, "….where Jesus calms the storms of life".  
We are a friendly, loving church founded upon and teaching the unchanging truths of the Bible, and dedicated to serving our Lord and Savior, Jesus Christ.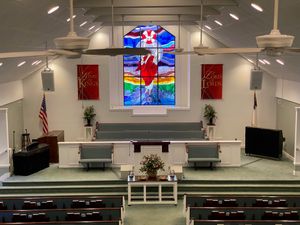 Sunday School: 10:00 am
Worship Service and Children's Church: 11:00 am
Wednesday evening Bible study: 6:00 pm
WMU (Women's Group) meets every 3rd Thursday at  11:am
Children and Youth Wednesday evenings 6:00 to 7:00 pm (During the school year)
 
We have something for everyone!
Classes for Adults;
Classes for 3rd, 4th, 5th & 6th Grades;
and a class for Kindergarten and 1st & 2nd Grades.
 Children's Church is during the service and a nursery for children 4 years and under.
Every Wednesday evening at 6:00 pm we meet for Bible study.
In addition, the women meet on the 3rd Tuesday of each month (WMU) at 11:00 am.  
The youth ministry for children and youth meet every Wednesday evening at 6:00 pm to 7:00 pm during the school year. There are no meetings in July or August.
To contact us via e-mail:
Senior Pastor: Roger Carr:     umcarr@gmail.com   
       
 Associate Pastor : William McLeod:     wcmcleod132@gmail.com
Music  Director: Kathy Marsh:     marshkat28@yahoo.com

 Secretary/Treasurer: Linda Irick:     thechapelbythesea@yahoo.com
 
Are you ready? Are you saved?

(35) "Heaven and earth shall pass away, but my words shall not pass away.
(36) But of that day and hour knoweth no man,
no, not the angels of heaven, but my Father only. 
(37) But as the days of Noah  were, so shall also the coming of the Son of man be." 
                                                                                                       MATTHEW 24:35-37  KJV
---
"Jesus paid it all,
All to Him I owe.
Sin had left a crimson stain;
He washed it white as snow." 
---Hall.